Bellshoal

Region

Yes

Yes

Yes

Food Vendor

Yes, 3

Yes

Many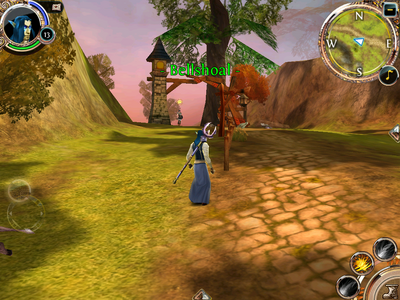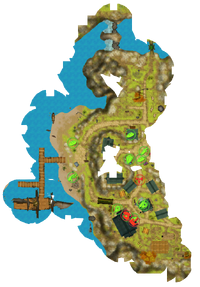 Bellshoal is the main quest city in the Tear Coast area. It is one of the two places on the first continent that has an Auction House, although in the case of Bellshoal it's just a single NPC on a balcony above your storage box. You can buy a teleport rune to Bellshoal for 25

, from a food shop near the center of the town.
Bellshoal has several notable NPCs and services from trainers to provsion's merchants.
Trainers
Edit
Trainers are NPC's who can sell you handbooks for your craft and your skill.
Nightingale, Ranger Trainer at Fountain
Claymore, Warrior Trainer at Fountain
Anchoret, Monk Trainer at Fountain
Hellsing, Mage Trainer at Fountain
Tailor, Garment Trainer at Fountain
Leatherworker, Leather Trainer
Merchants
Edit
Landon, Weapon Seller at Fountain
Madeline, Provision's Merchant at Fountain
Buyback Merchant
Gavin, Armor Seller
Mira Silverhand, Bar Girl
Duranka, Travel Merchant
Marie Sui, Baker
Shinya, Herb Merchant
Fiendo, Iron Monger
A description of the quests in Bellshoal are here.