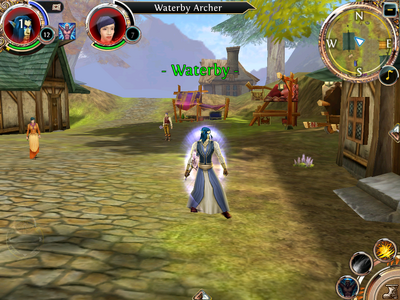 Waterby

Region

No

No

No

Food Shop?

?

No

Few
Waterby is a hostile area in the west of Arcadian Forest. It is visited while on quests and for training on 'Waterby Mobs'.
There are several non-passive creatures there including Waterby Angry Mob, Waterby Footman,Waterby Archer, Blacksmiths, Shadow people and Siegeweapon Carpenters.
There are quests that can be started in Waterby. Here is a list of those quests.